PROTECT OUR PIERS AND PUT A STOP TO DISAPPEARING DOCKS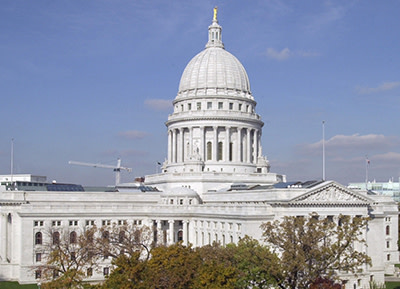 For 140 years, all Wisconsin waterfront property owners had the right to place a pier to enjoy the Badger State's wonderful waterways.
A recent decision by the Wisconsin courts have taken that right away for those who live on flowages.
With that decision, landowners and small businesses with thousands of dollars invested on their waterfront to better use their property are now on the verge of losing the right to place any pier along the water's edge -- just because someone else may own the ground under a man-made lake.
Don't let the same thing happen to others. It is time to protect our piers and put a stop to disappearing docks throughout Wisconsin.
The Legislature is now attempting to permanently protect pier rights for ALL waterfront property owners, including those who live on the 260 flowages throughout Wisconsin. AB 551 / SB 501 would preserve the property rights of ALL waterfront property owners, by protecting their piers and keeping their docks from disappearing.
This proposed law falls in line with Wisconsin's rich tradition of property rights.
Make your Voice Heard and Support the Passage of AB 551 / SB 501
First, Enter Your Zip Code